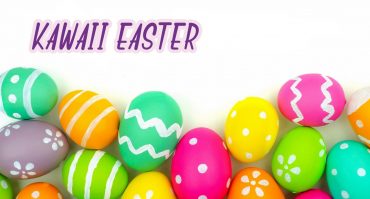 Easter celebrates the resurrection of Jesus Christ on the third day after being crucified, as related in the New Testament of the Bible. It is the most important celebration of the Christian Church.
Easter is also known as Easter Day, Easter Sunday, Easter Sunday, Glory Sunday or Holy Sunday.
With Easter, Easter ends, days in which the crucifixion and death of Jesus are commemorated on Good Friday and his resurrection and appearance before his disciples on Easter Sunday are celebrated.
With Easter begins a period known as Easter Season, which lasts fifty days, and ends on Pentecost Sunday.
According to the Holy Scriptures, with Easter God gives Christians hope for the resurrection and for a new way of life, represented in the return of Christ from the dead.
Easter is a mobile holiday, the day of which varies each year. This is because the date is not set according to the civil calendar, but by the liturgical year, which is governed by the lunar cycles.
Thus, Easter is always located after the first full moon after the beginning of spring in the northern hemisphere, and autumn in the south.
In this sense, Easter can be celebrated between March 22 and April 25. And the day it falls is important to also calculate the dates of other religious holidays, such as Pentecost and Ascension.
How to draw Miraculous characters in kawaii style
Marinette looks like a normal teenage girl, but … It's the opposite! In fact, the young woman leads a busy double life: when she is not dumbfounded daydreaming about her beloved Adrien, she transforms into the superheroine "Ladybug". What Marinette does not imagine is that Adrien also has a secret identity with which he calls himself "Cat Noir". Both are completely oblivious to the true identity of the other, but the paths of the independent Ladybug and the arrogant Cat Noir will cross each other during their different missions.
Garena Free Fire, also known as Free Fire Battlegrounds or only as Free Fire, a third-person shooting game, genre Battle Royale, a combination of Action / Adventure.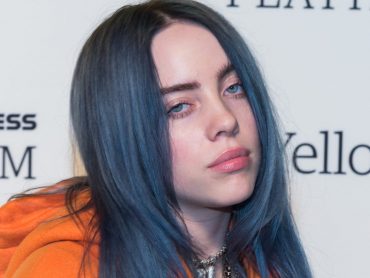 Billie Eilish Pirate Baird O'Connell (December 18, 2001) Born in Los Angeles, United States. American singer-songwriter, considered one of the most outstanding artists of 2018. Known as Billie Eilish, she has attracted attention in recent years for her emotional songs in which she does introspection and addresses issues such as love relationships, also breaks schemes, moving away from Traditional musical models reflecting the characteristics of the young people of their generation. His videos have been highlighted by the high conceptual load they integrate, drawing the attention of the current generation. Due to her overflowing talent, she has become the youngest artist to be included in the SOUND OF 2018 list. Daughter of Patrick O'Connell and Maggie Baird, she has as her brother, the singer and composer, Finneas O'Connell, recognized for her appearance in the Glee series and in some independent films.
The dog belongs to the species of canids. Its size, shape and coat vary depending on the breed of the dog. It is characterized by having highly developed smell and hearing. They emit sounds called barking. Their functions are very diverse according to the qualities, size and character of each dog. He is an intelligent and loyal animal to his master, hence his reputation for being man's best friend.

Dogs have been with humans for thousands of years, accompanying us and being not only our pets, but also our defenders and hunting companions. At first, these animals had been wild, very close to how they currently live a species that are considered from the same family as wolves, foxes, among others. However, thanks to the constant interaction with people, the care they gave to dogs, they were getting closer to them, eventually raising them and tame them for the functions described above.
The physical characteristics of the dogs will be determined by the breed we are talking about, but in general, they will have four legs, the backs being the strongest and the ones that will best walk, helping you to jump in Any case they need it. They have an elongated snout in most cases, with sharp teeth and large molars, which help them chew better.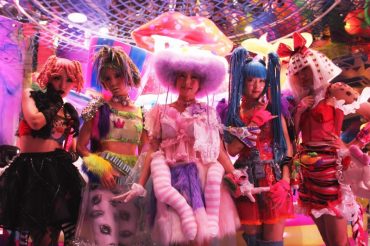 Now let's go out to the streets and see just some of the best places to find kawaii culture in Tokyo, in addition, we will take a look at some of the most recommended cute souvenirs that are available in stores in this and other areas.
1. Sanrio Puro Land
Sanrio is the company behind internationally loved kawaii characters like Hello Kitty, My Melody, Pompon Purin, Cinnamoroll, and Little Twin Stars. Sanrio also operates, with these characters, a roofed theme park known as  Sanrio Puro Land.
The park offers many opportunities for visitors to meet Sanrio's characters in person by presenting a variety of shows and attractions. The food sold inside the park is thematic according to the characters and is so kawaii that it is a shame to eat it. Naturally, there are also items for sale that are exclusive to Sanrio Puro Land. The park is a kawaii paradise for fans of Sanrio's characters.
Address: Tokio, Tama, Ochiai 1−31
Phone: 042-339-1111
Website: http://en.puroland.jp/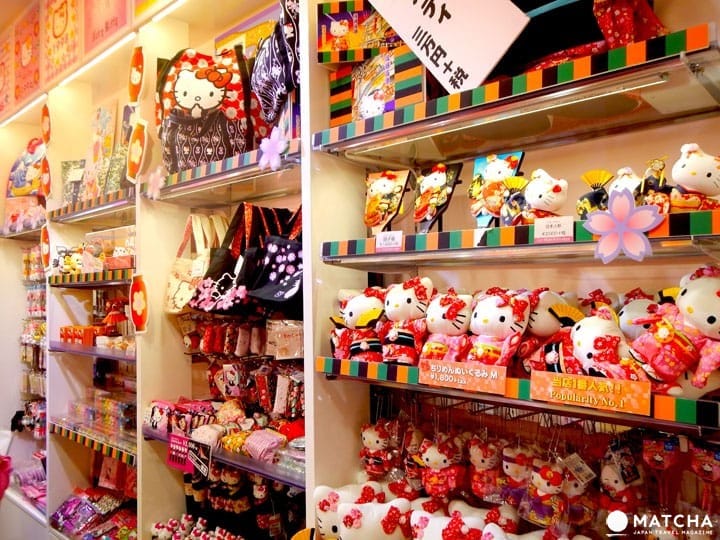 2. Kiddy Land in Harajuku
Kiddy Land Harajuku is a toy store with an impressive selection of kawaii merchandise of anime characters and many other items. Although it is a toy store, the shelves are also full of Japanese accessories and anime character items.
Some of the popular souvenirs available for sale here are socks and cell phone cases with anime character designs. Kiddy Land is divided by floors, each with its own theme. The first floor is for Japanese accessories and other unique items, the second floor is for Studio Ghibli items like Totoro, the third floor has merchandise from beloved anime series like One Piece and Doraemon, and the last floor is for Sanrio items like Hello Kitty.
Kiddy Land also has branches outside Harajuku. If you see a red sign that says Kid 'Kiddy Land' 'in white letters, go in and check it out. You will not be disappointed.
Address: Tokio, Shibuya, Jingumae 6-1-9
Phone: 03-3409-3431
Website: http://www.kiddyland.co.jp/en/index.html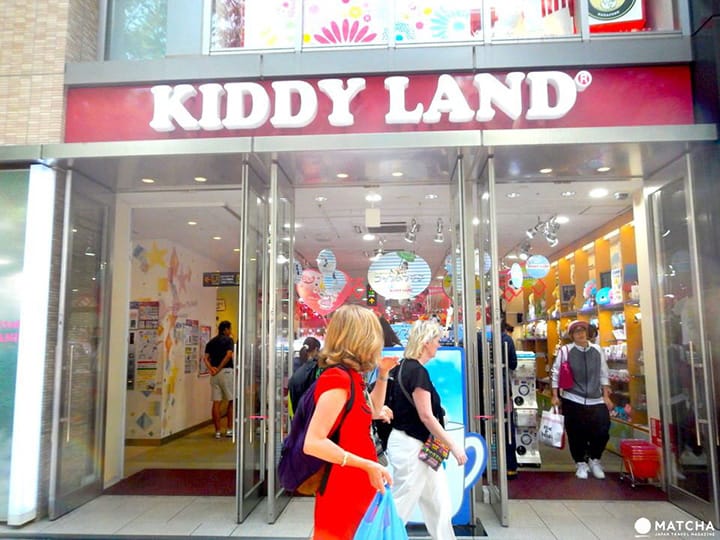 3. Maid Cafés (Akihabara)
Akihabara is home to an endless maid cafes. These paradises for losotaku, where kawaii staff wear servant clothes and call diners '' master "and" princess "while they are being served, require you to pay a fee for sitting. However, outside of that they are normal coffees where food and drinks are served.
You may think that their prices are exorbitant but there is a reason for this – maids not only bring your order to the table. They also spend time with you, sing songs and dance in the cafe.
The coffee maid have expanded their repertoire in recent years. In addition to traditional maid coffees, you can now find maid coffees with unique themes, such as those that are located in the period of the States at War. How about investigating to find a coffee maid that fits your interests?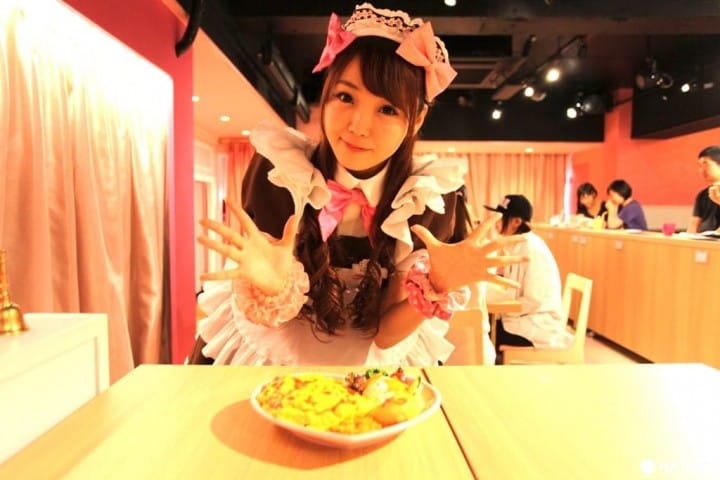 4. The Namja Town Game Center
Game centers are popular entertainment facilities in Japan of which Namja Town is a roofed park operated by the famous Namco game company. Namja Town attractions offer a lot of fun and excitement with a maze where players must team up with kawaii characters from the Yokai Watch popular anime for children to escape, as well as arcade games, events with theme park characters and more. Namja Town also has crane games where players manipulate a mechanical arm to grab kawaii prizes like stuffed animals.
The crane games also contain prizes that are only available for a limited time, so if you are skilled with a joystick, how about challenging them? Namja Town also has purikura booths where you can arrange your photos with just a movement of your finger. Purikura booths have exclusive Namja Town settings so you can't go wrong taking a picture with the original Namja Town characters as a souvenir of your day.
Address: Tokio, Toshima, Higashi-Ikebukuro 3-chome Sunshine City World Import Mart Edificio. 2F
Phone: 03-5950-0765 (Horario de atención: 9:30AM-6PM)
Website: http://www.namco.co.jp/tp/namja/pdf/english_guide.pdf (inglés)
5.Ghibli Museum in Mitaka
La The anime film production company Studio Ghibli is recognized worldwide for its beautiful animated films and kawaii characters. At the Gibli Museum in Mitaka, you can immerse everything you want in the world of Ghibli. The museum is a Ghibli fan's dream with Hayao Miyazaki's handmade storyboard displays for his films, as well as materials and documents for the characters in each Studio Ghibli movie.
There are two important points to mention if you want to visit the museum. First, you have to buy tickets in advance at a Loppi machine at any Lawsons convenience store. Second, it is strictly forbidden to take photos. Ticket prices are as follows: adults 1,000 yen, high school students 700 yen, elementary students 400 yen, children above 4 years 100 yen and children under 4 years old are free. The tickets have three panels attached to a Ghibli movie, which is a good memory .
Address: Tokio, Mitaka, Shimorenjaku 1-1-83 (dentro del parque oeste del Parque Inokashira)
Phone: 0570-055777 (solamente llamadas dentro de Japón)
Website: http://www.ghibli-museum.jp/en/
6. The shops of Hello Kitty Japan / Rilakkuma in Solamachi in Tokyo Skytree Town
Tokyo Skytree Town is located around the popular Tokyo SkyTree, and one of its attractions is Solamachi. The Rilakkuma Store is on the third floor of Solamachi and just seeing the kawaii merchandise on display helps customers feel relaxed. The fourth floor is home of Hello Kitty Japan, where you can buy many items of the famous brand, Hello Kitty. Both stores have an extensive selection with exclusive items developed in collaboration with Tokyo Skytree. Even if you don't buy anything, these two kawaii characters will refresh your spirit.
Hello Kitty Japan
Address: Tokio, Sumida, Oshiage 1-1-2 Tokyo Skytree Town, Solamachi 4° Piso
Phone: 03-5610-2926
Website: http://www.sanrio.co.jp/english/store/sh6204110/
Tienda Rilakkuma en el Tokyo Skytree Town, Solamachi
Address: Tokio, Sumida, Oshiage 1-1-2 Tokyo Skytree Town, Solamachi 3er Piso
Phone: 03-5610-7228
Website: https://www.san-x.co.jp/relaxuma/skytree/
7. Fujiko F. Fujio Museum
Located a short distance from central Tokyo, in the Tama Neighborhood of Kanagawa City, Kanagawa Prefecture, the Fujiko F. Fujio Museum is a portal to the world of Doraemon. Thanks to the magic of Doraemon's Talking Phones, audio guides are available in Japanese, English, Chinese and Korean.
There are original sketches drawn by Fujiko F. Fujio that are found within the precious items on display in the museum. Outside this one, you'll find Fujiko F. Fujio's kawaii creations everywhere, including Doraemon. Photographs are not allowed inside the museum, but you can take as many photos as you want in the gardens. The museum shop sells souvenirs with the theme of Doraemon artifacts as well as other rare and exclusive items.
Address: Kanagawa, Kawasaki, Tama, Nagao 2-8-1
Phone: 0570-055-245
Website: http://fujiko-museum.com/english/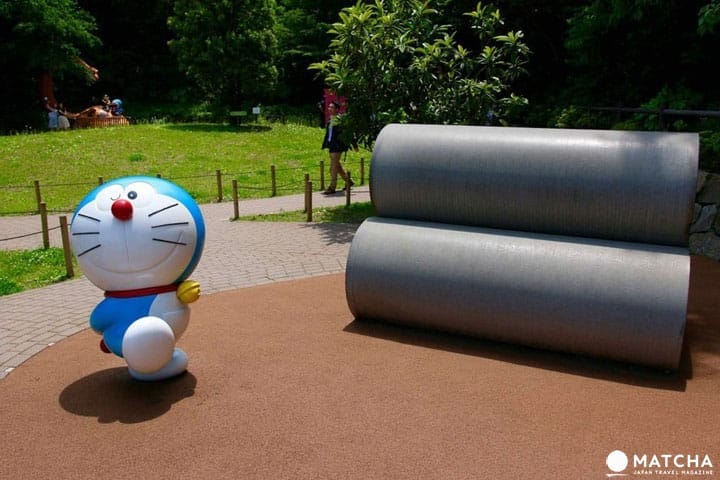 8. Loft
Loft specializes in everyday accessories such as household and general items. The store is known for its extensive inventory of unique items with kawaii themes.
Although Loft deals with all kinds of items, it has, in particular, a wide variety of stationery. Notepads that look like real donuts, as well as clips and Post-It notes with animals and popular pet characters are just some of the items that are so kawaii that it's almost a waste to use them. Of course, these kawaii items are also extraordinarily functional. You'll never get tired during a visit to Loft, even if you're just going to see.
Loft Shibuya
Address: Tokio, Shibuya, Udagawa-cho 21-1
Phone: 03-3462-3807
Website: http://www.loft.co.jp/
9. Village Vanguard
Fans of specific subcultures such as anime and idol music, go to Village Vanguard. The shelves are full of unique items including comics, merchandise of anime characters and idols, kawaii accessories, t-shirts and more. Many of the articles in Village Vanguard cannot be found anywhere else, so we recommend visiting if you are a fan of Japanese subcultures.
Village Vanguard – Lumine Est
Address: Tokyo, Shinjuku, Shinjuku 3-38-1 Lumine Est Shinjuku 5F
Phone: 03-5368-2466
Website: http://www.village-v.co.jp/
10. Shibuya 109
Shibuya 109 is a strong avant-garde fashion and its distinctive building is flooded with young people with a keen interest in fashion. Shibuya 109 is home to more than 120 stores and, of course, employees also have a lot of style.
There are employees at Shibuya 109 known as '' charismatic sellers '' for their kawaii personal style and customer service skills, and there are even employees who work as models. If you find a store where you admire the style of the staff or a store that you really like, talk to one of these charming employees as a reference for your own style, or ask them for advice to coordinate your look and so you can polish your sense of fashion .
Address: Tokio, Shibuya, Dogenzaka 2-29-1
Phone: 03-3477-5111
Website: http://www.shibuya109.jp/
11. Tokyo Character Street
Tokyo Character Street has merchandise of characters from internationally famous Japanese brands such as Studio Ghibli, Pokémon and Weekly Shonen Jump, as well as Sanrio's kawaii products. This store, which has it all, is notorious for its varied selection, which allows buyers to choose items of all genres efficiently without having to go to official stores.
It is easily accessible from the Yaesu exit of Tokyo Station and is ideally positioned for a visit while you are waiting to transfer. If you want to buy many character items or compare different souvenirs, go to Tokyo Character Street.
Address: Tokio, Barrio Chiyoda, Marunouchi 1-9-1 Estación de Tokio Ichiban-gai
Phone: 03-3210-0077
Website: http://www.tokyoeki-1bangai.co.jp/street/character
12. Daiso (100 yen shop)
The 100 yen chain of stores, Daiso, has expanded throughout Japan and even abroad. Here you can also get kawaii items. Don't discard Daiso just for being a 100 yen store – items for sale such as accessories, stationery, cell phone cases and other items have colorful patterns and even have popular characters like Hello Kitty. When you see them, you will not believe that they cost only 100 yen (without tax).
Daiso – Asakusa Rox
Address: Tokyo, Barrio Taito, Asakusa 1-25-15 Asakusa Rox 4° Piso
Phone: 03-5827-1905
13. The museum of coloring books
If you want to take a look at the origin of the beautiful culture of Japan, then the museum of coloring books (Nurie Museum) is a must-see on your trip to Japan. Here you can see original coloring books from Japan's pre and post war period, as well as international coloring books, and you can even color your own replicas of these original works!
Address: Tokio, Arakawa, Machiya 4-11-8
Phone: 03-3892-5391
Website: http://www.nurie.jp/foreign/index_eng.html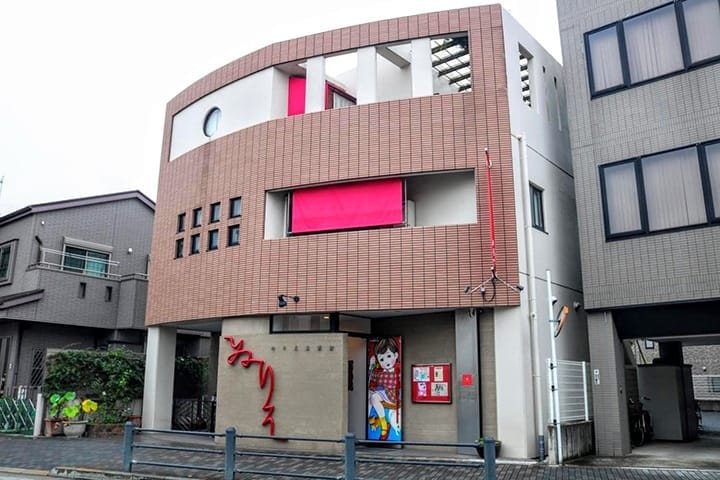 14. The Kawaii Monster Cafe in Harajuku
Opened in August 2015, the Kawaii Monster Café in Harajuku is a creative and colorful cafe where visitors can enjoy a menu and a floor-to-ceiling space full of cutting-edge kawaii culture.
Address: Tokio, Shibuya-ku, Jingumae 4-31-10 YM Square 4F
Phone: +81-3-5413-6142
Website: http://kawaiimonster.jp/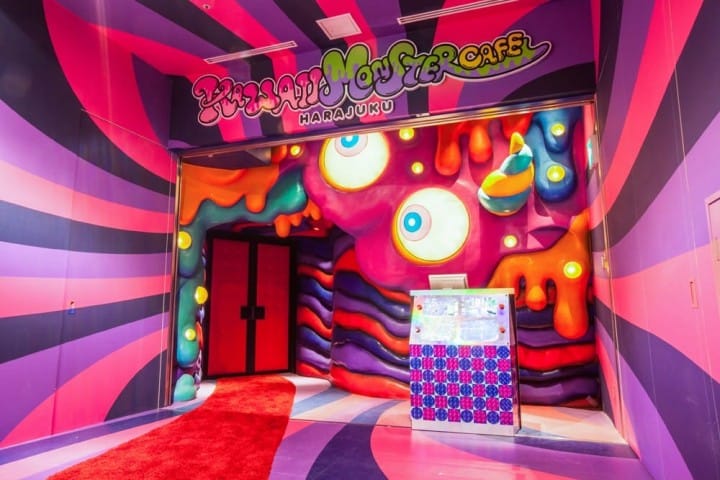 1) Kawaii drawings, since as the name implies they must be cute and beautiful, they have special characteristics. For example, the shape of his eyes and his mouth. These should express happiness. Therefore, most of the Kawaii drawings that we see, will have the same appearance as far as the face is concerned. On the other hand, when making Kawaii drawings, we can not forget the cheeks, since they give them a very tender and pleasant appearance.
Following the same pattern of the face, you can draw anything and turn it Kawaii, even a gravestone. You can vary the drawing a little, by winking, also with the tongue out, adding hearts, eyelashes and even eyebrows. You can make them in black and white but also giving them a lot of color. Everything is at the discretion of your imagination.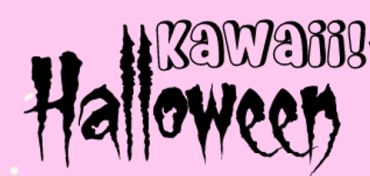 Kawaii drawings for Halloween in Drawing with Vani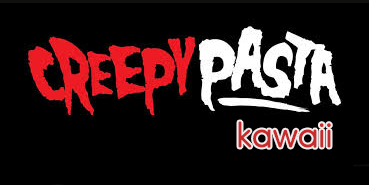 How to draw creepy kawaii pasta step by step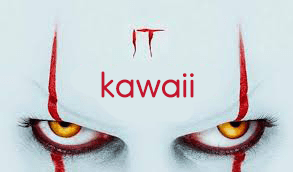 How to draw it step by step kawaii in a simple way